2022 General Assembly Legislative Update – Volume 8
March 7, 2022
Dear Neighbors,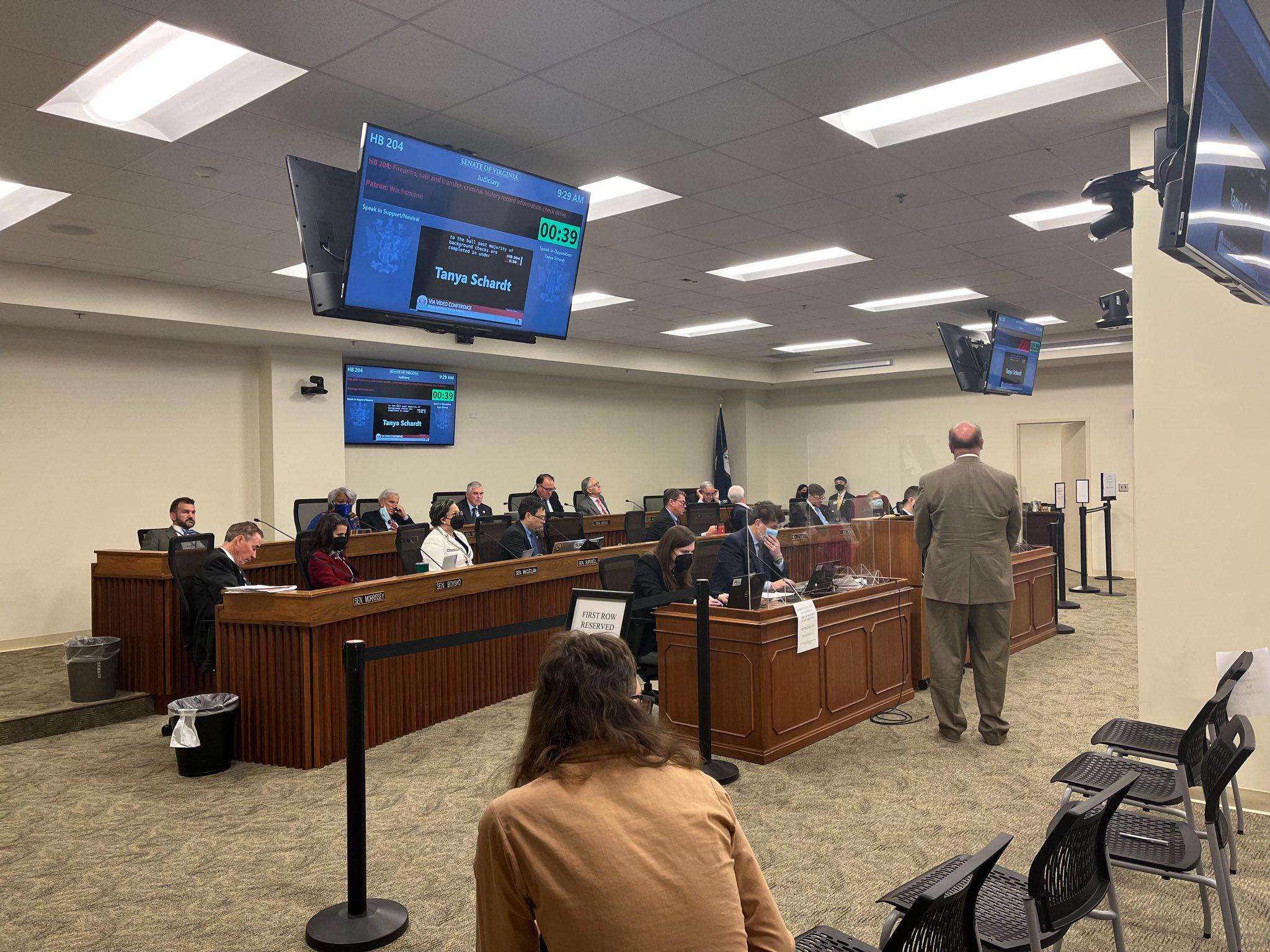 This is the final week of the Session! Committees must finish their work on legislation today, and several bills are in conference committees to resolve the differences between the House and Senate versions of the bills. Here is a look at some issues that have already been resolved.
As we did earlier in the year with Senate Republican bills, Senate Democrats stood as a brick wall against House bills seeking to roll back progress made in the 2020 and 2021 sessions on expanding access to abortion and reproductive rights, voting rights, criminal justice reform, breaking the school-to-prison pipeline, combating climate change, strengthening worker protections, addressing gun violence, and strengthening Virginia's antidiscrimination laws and extending them to the LGBTQ+ community.
House Republicans on a House Privileges & Elections subcommittee killed proposed constitutional amendments related to restoration of voting rights and marriage equality, keeping them off the ballot this November.
We have about 600 bills still pending, and only 6 days to complete our work. Hopefully, we will not need to go into overtime.
Marijuana Legislation Fails
Last week, a House subcommittee defeated SB 391 establishing a regulated retail marijuana market September 1, 2022. As you may recall, in 2021, the General Assembly passed legislation eliminating criminal penalties for simple possession of marijuana effective July 1, 2021. The bill also established a legal framework for the regulated retail market beginning in 2024, subject to re-enactment this year. You can learn more about the current legal status around marijuana here.
Frankly, I believe that it is more important that we establish a regulated retail market carefully and equitably rather than to do so quickly. From the beginning, my priority has been to ensure marijuana legalization is done in an equitable manner that addresses potential health benefits and limits the risk of juvenile use. That's why I sponsored the 2020 resolution requiring JLARC to study and make recommendations for how Virginia should legalize and regulate the growth, sale, and possession of marijuana in a way that meets these five basic tenets:
Maintain and expand Virginia's medical marijuana program;
 
Install public safety protections to protect minors and identify/prosecute those who sell marijuana without legal authority;
 
Create strong testing and labeling protocols; 
 
Provide equity and economic opportunity for every community, especially those disproportionately impacted by prohibition drug policies with an emphasis on ensuring equity in ownership in the marijuana industry; and
 
Ensure racially equitable programs and policies exist that will provide reinvestment in communities most impacted by marijuana prohibition.
The resulting JLARC's study found that Virginia's marijuana enforcement disproportionately affected people of color and provided considerations for equitable legalization. In 2021, I worked to ensure JLARC studied the framework established by the General Assembly, and studied legislation passed in New York and New Jersey. In August, JLARC presented its findings to the Cannabis Oversight Commission, on which I serve. 
I suspect the Cannabis Oversight Commission will develop new recommendations for the 2023 session, and there is even speculation that there could be a special session on this topic later this year.
My Legislation
In addition to SB 658 mentioned in last week's newsletter, the House has passed seven of my bills that are now headed to the Governor's desk. 
The House passed on a 65-35 vote SB 474 allowing judges to waive the appeal bond for eviction appeals for nonpayment of rent. You can learn more about this bill here.
The remaining bills passed the House unanimously:
Five of my bills failed in the House last week:
You can track all my legislation here.